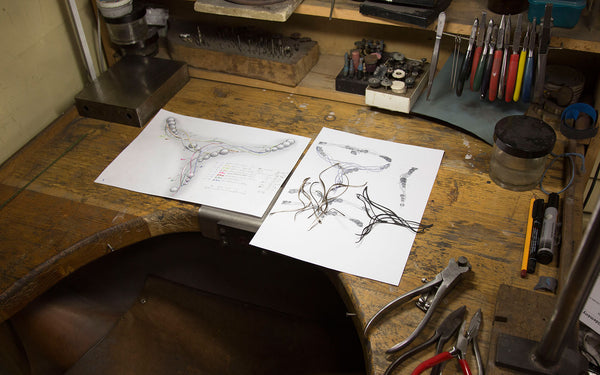 We usually combine ancent hand technics and high-tech methods to make these unique, bespoke jewellery perfect. This is the key, how can be a skech, a 3d design and the final hand-made jewellery piece exactly the same, which guarantees 100% customer satisfaction. This is why gem stones and diamonds fits perfectly, and the overall harmony will be flawless.
Are you interested in the process in detail ?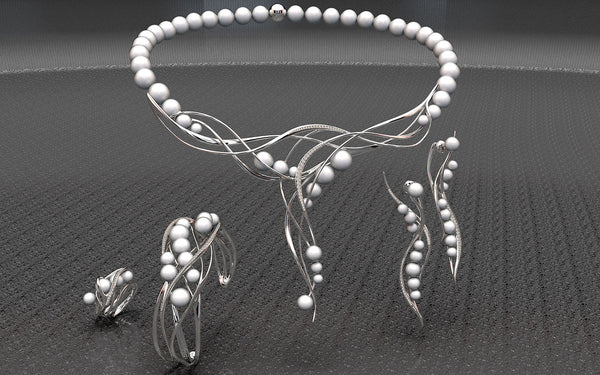 This is how a hand-made, bespoke Brilldor jewelry set made. The full jewellery family contains a bracelet, a ring, a pair of earrings and an exclusive necklace with lots of high quality Japanese akoya pearls and, and top grade brilliant cut diamonds.
We took several images and video about custom made jewelry design and creation. You can see, how we do skeching by hand, designing by computer in 2d, 3d, making beautiful CGI animation. Soon we post detailed information about making process, as long as rough metal parts turn to be a beautiful high-end jewellery set.